Spring is such a fabulous time of year in the country….new life is breaking out everywhere!
We moved the garden this year–the deer found our last one and ate everything in it over the winter.  So now….the new one is 'deer proofed'.  Think this will work?  HA!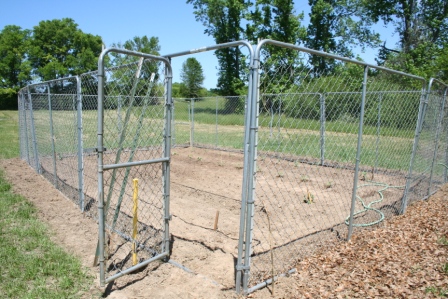 I started completely from scratch tilling up the ground.  It was quite a job but it's been fun!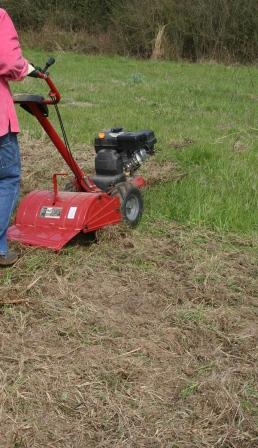 Moving right along….look what has come to live on the farm!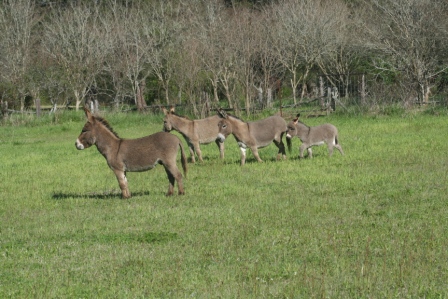 Yup!  Four minature donkeys!  There are two males (donkey males are called jacks!), one female (jenny) and one foal that I just discovered this week is also female.
The flowers have been beautiful this spring but I also got a big kick out of 'Tank' sleeping in the tiny flowers!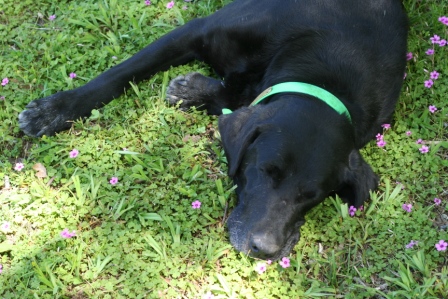 We also had a wedding here this spring….and the weather cooperated perfectly!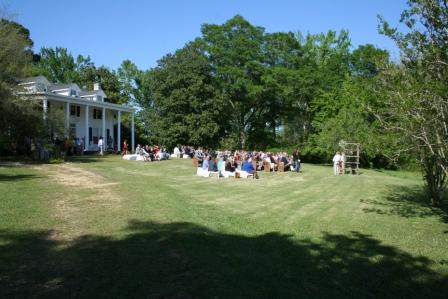 Some horses 'escaped' from next door and came for a visit….I loved looking out the window one morning and seeing them in the yard and I didn't want them to go home!  🙂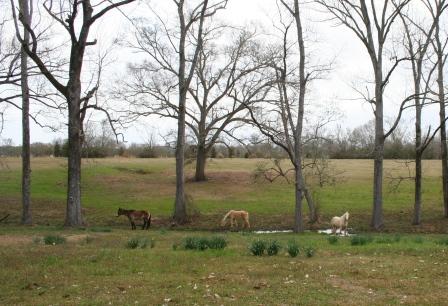 And last but not least, our weather was so mild this winter that there was some relaxing time before spring got here….here's Maggie and me.  I doubt we'll get to do this again until fall arrives!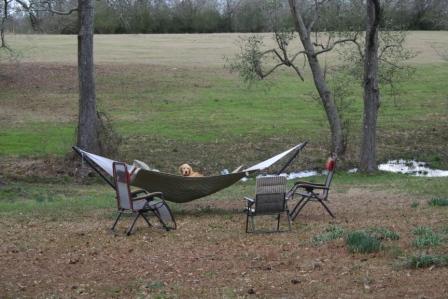 Hope you're enjoying your Springtime too!
Isaiah 40:8  The grass withers, the flower fades, but the word of our God will stand forever.

Luke 12:27-28 Consider the lilies, how they grow: they neither toil nor spin, yet I tell you, even Solomon in all his glory was not arrayed like one of these.
But if God so clothes the grass, which is alive in the field today, and tomorrow is thrown into the oven, how much more will he clothe you, O you of little faith!