After an incredibly busy summer of gardening, things are winding down as we head into fall.  After the garden expansion earlier this year, we seemed to think we had to fill up that big garden.  Then we had to process all that good garden bounty.  At one point, the Horticulturist and I looked at each other and said, "And just WHY" are we doing this and not just going to the grocery store and buying it?!!"  There are lots of answers to that question but health is the main answer.  I feel it's much better for our health to eat fresh fruits and vegetables from the garden, particularly when they've been raised without pesticides!  However, it takes lots of hard work to process it all.  I appreciate more and more the early settlers who lived off the land!
This picture was from our day of putting up corn!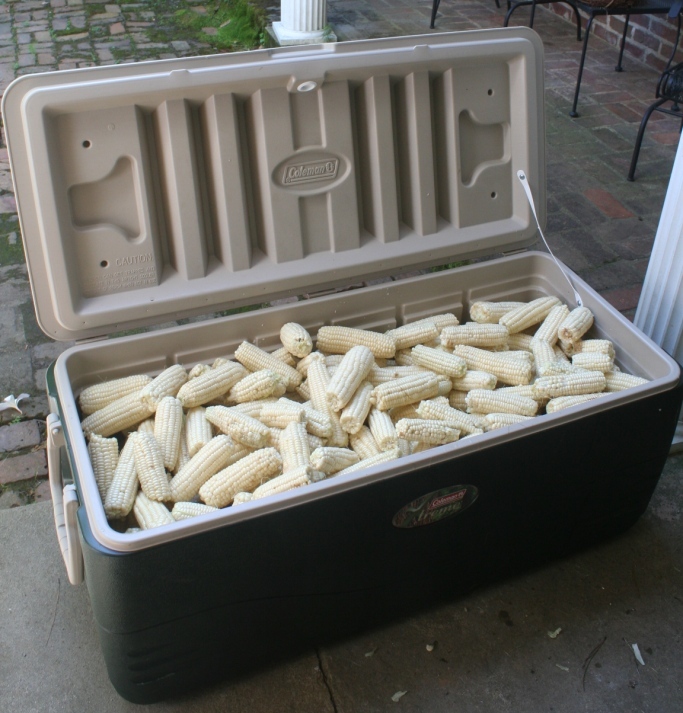 And here's some of the bounty from another day: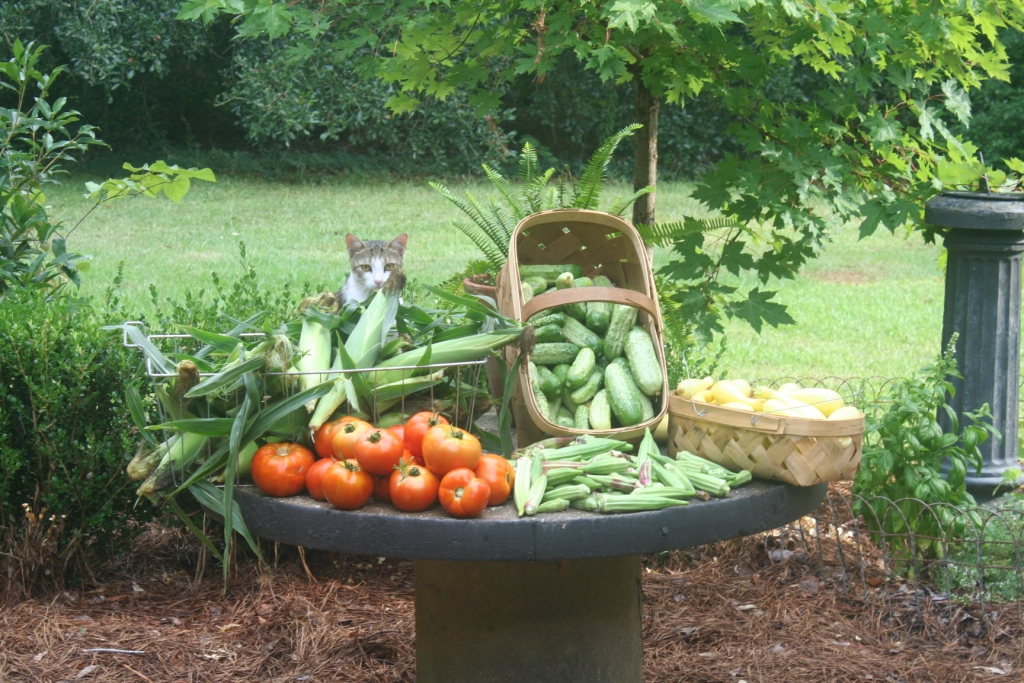 It's been a lot of work, a lot of fun and a lot of good eating.  We do have a fall garden planted but it's not nearly as time consuming as a summer garden.  The lady peas, however, are still going strong!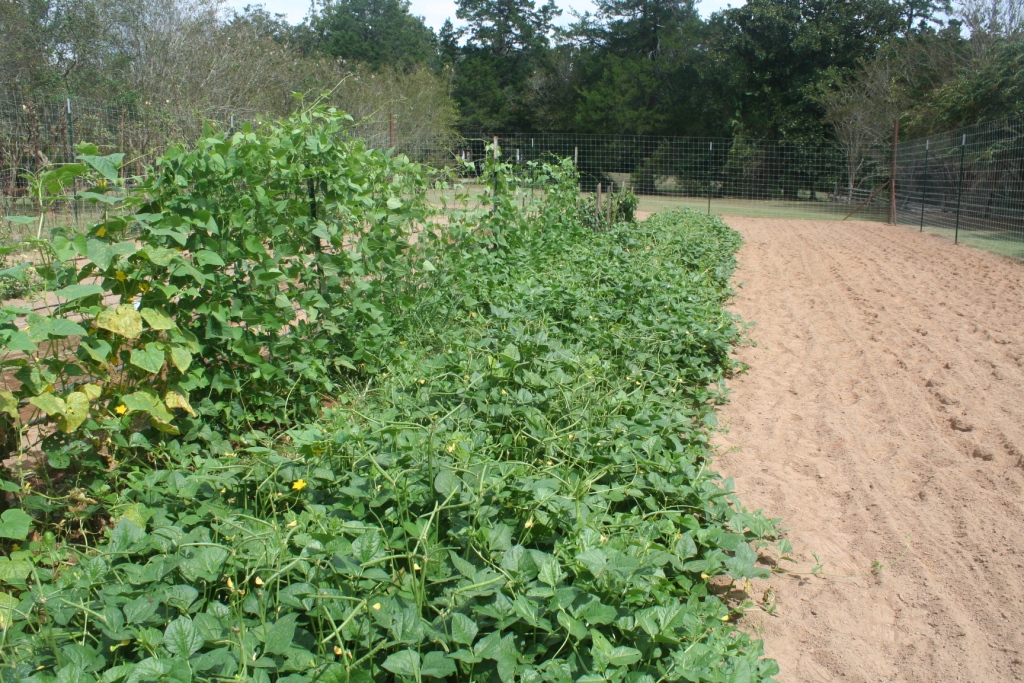 One of the main things I love about fall is hay.  I've always loved fall decorations that included a hay bale and while it may sound crazy, I think a hay field after it's been cut with the bales still in the field is a beautiful sight.  I told my cousin how I felt about hay fields one day and she said my grandmother felt the same way.  I was glad to know I shared that love of beauty with her!  Now don't you agree this is a beautiful sight?!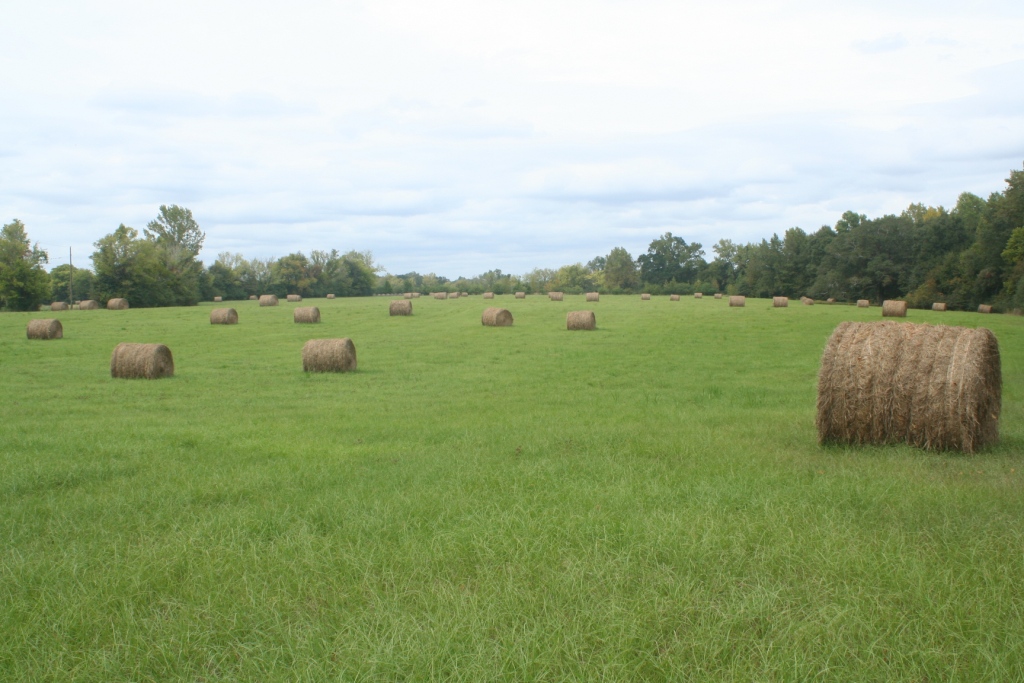 As things slow down around the farm, I look forward to cooler weather and more time to read and think.  This is one of my favorite places to sit and ponder!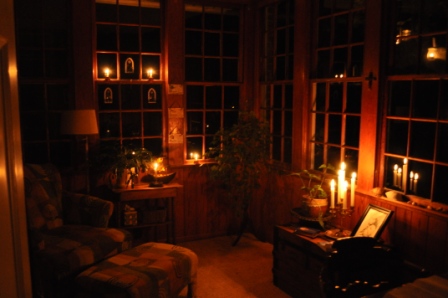 There are blessings in each season, but fall is my absolute favorite!!